This family of four had lived in their two bedroom, one bath Sunnyvale house for many years.  Their teenage boys were tired of sharing a bedroom.  The family room was actually an enclosed patio that had been converted into living space.  Built directly on a slab, it was cold and damp in the winter and much too hot in the summer.  An old bathroom, a small kitchen that had seen better days, and overall lack of usable space topped their list of concerns. They liked the neighborhood and wanted to stay.  Remodeling made sense.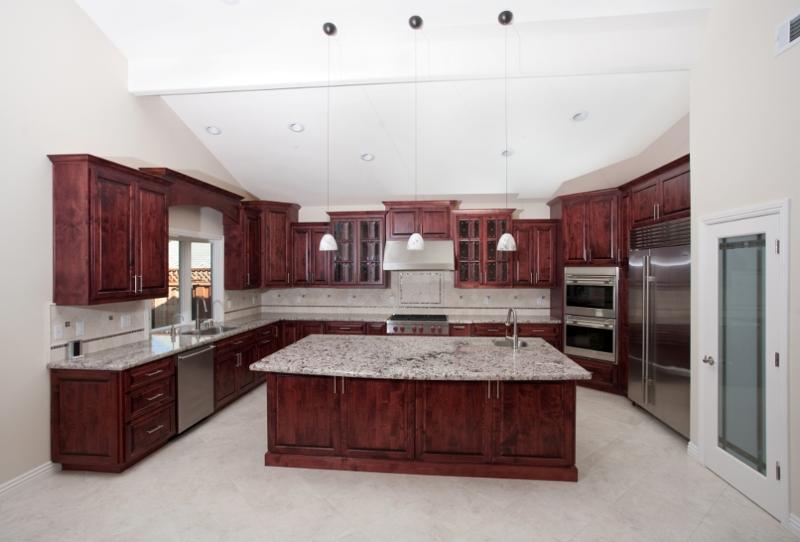 They moved out and embarked on a major renovation of the entire home.  Just about every inch of space was remodeled.  Their kitchen now sports custom cabinetry, granite counters, and opens onto a spectacular great room.
Their new bathrooms are sleek and modern; the master bath tub is surrounded in Bardiglio Gris marble and wouldn't look out of place in a luxury hotel.  In addition to spacious closets, the home has a wine storage room for their extensive collection.
Original home was only two bedrooms and one bath. Dramatic and extensive changes throughout. Photos by James Dewrance.
Schedule a free consultation with us to learn about remodeling options that fit your budget, timeline, and lifestyle.